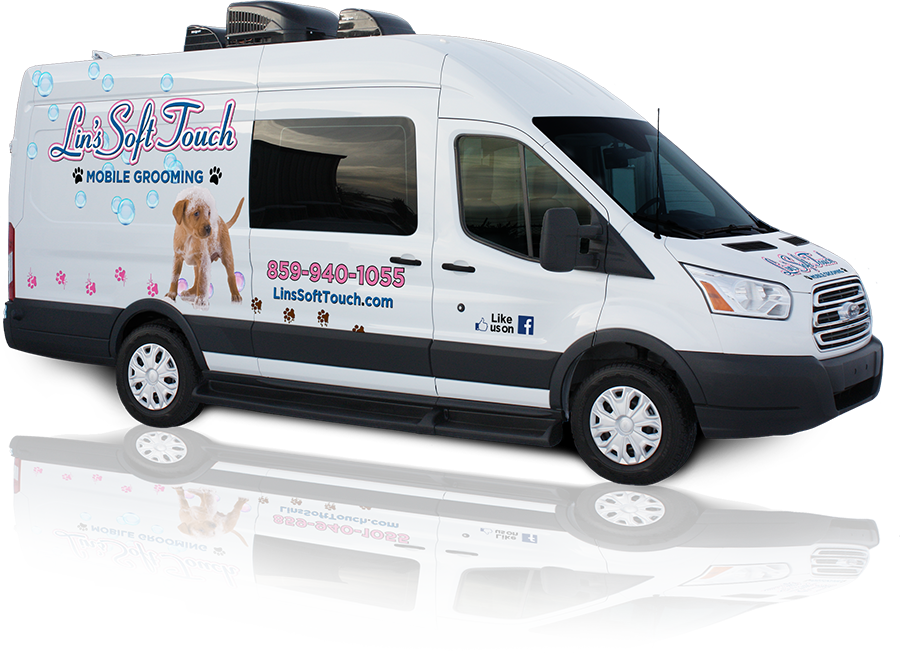 Lin's Soft Touch operates from a self contained salon on wheels, customized to provide a complete grooming service for your pet. Warm and snug in the winter, cool and comfortable in the summer, we offer a luxury grooming service at your door, with an emphasis on the health, safety, and comfort of your pet.
Pricing Examples – 70lbs Maximum
All listed prices are estimates and are subject to change due to coat condition, temperament, and difficulty of the trim.
All prices include the following basic services:
Pad Trimming
Sanitary Trimming
Ear Plucking (by request) & Cleaning
Anal Gland Expression
Nail Trimming and/or Grinding
Brush/Light Trimming
Convenience Fee
Mini Groom pricing includes basic services and bath. Full Groom pricing includes basic services, bath and styling. Small Breeds (up to 25 lbs.)
Mini Groom: $70
Full Groom: $80
Bath Only: $50
Medium Breeds (26-70 lbs.)
Mini Groom: $75
Full Groom: $90
Bath Only: $60
Sorry but we do not groom dogs larger than 70 lbs. Add-On Services
De-skunking: Bath Only Fee + $20
Teeth Brushing: $10
Flea Shampoo: $5
Nail Polish: $10
De-Shedding: $10 and up
Naughty Dog Charge: $10-$20